March 15, 2023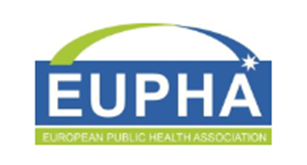 EUPHA (European Public Health Association) : Statement on front-of-pack labelling in the European Union
The European Public Health Association « EUPHA » (bringing together over 39,000 public health professionals), issued a statement urging the European Commission to implement a harmonised, EU-wide, mandatory, effective nutrition label urgently. In its statement, EUPHA considers Nutri-Score to be the best and only possible option for a rapid implementation of a harmonised EU-wide nutrition label.
The text of the declaration is available on the EUPHA website:
https://eupha.org/repository/advocacy/2023/EUPHA%20Statement%20on%20FoPNL%20FINAL.pdf
=======================================
April 24, 2023

Report of the Committee in charge of updating the Nutri-Score: changes to the algorithm for beverages 
After the adoption in July 2022 of the Nutri-Score's updare for general foods , the european scientific committee in charge of the update of Nutri-Score recommended in its second report, released in march 2023, some modifications of the algorithm specific to beverages based on solid scientific evidence (104 pages, 164 references).
This second report is available at https://www.santepubliquefrance.fr/determinants-de-sante/nutrition-et-activite-physique/documents/rapport-synthese/update-of-the-nutri-score-algorithm-for-beverages.-second-update-report-from-the-scientific-committee-of-the-nutri-score-v2-2023